The Regional Action Plan for Combating Marine Debris will play an important role in helping ASEAN turn the tide in the battle with plastic waste and protect the vital marine environments that sustain the region for generations to come.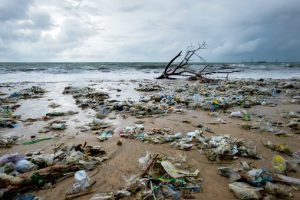 Photo: Koldunov/iStock
Marine plastic debris is a global problem. The way plastics are currently produced, used and managed often does not reflect the economic benefits of an approach to a 'circular' economy and results in harm to the environment. International action remains key to tackling the most significant sources of plastics litter in the oceans.
The  volume  of  solid  waste  and  marine  debris generated  across  Southeast  Asia  has  rapidly increased in recent years. At present, it is estimated that 53 percent of the waste generated in ASEAN is uncollected! Of the waste that is collected, less than a quarter is recycled. The remaining quantities are either illegally dumped after collection (around 34 percent of collected waste) or treated and disposed of (around 43 percent of collected waste).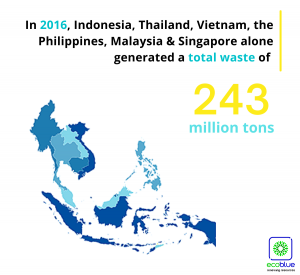 EcoBlue's Comments: It is heartening to see concerted action being taken at the ASEAN level including bold policy measures are proposed like:
Reduction in Single-Use Plastics.

Financing programs including a clear emphasis on Extended Producer Responsibility.
Standards and use of recycled plastics.
The framework is strong like the EU Plastics Strategy and the need for it cannot be emphasized enough. We hope that the ASEAN Member Countries put their weight behind these principles and bring in the required national legislation in the prescribed timelines without diluting the spirit.
We at EcoBlue, look forward to National Legislations being developed on these lines to achieve true circularity for plastics.
Click HERE to learn more about the Action Plan!