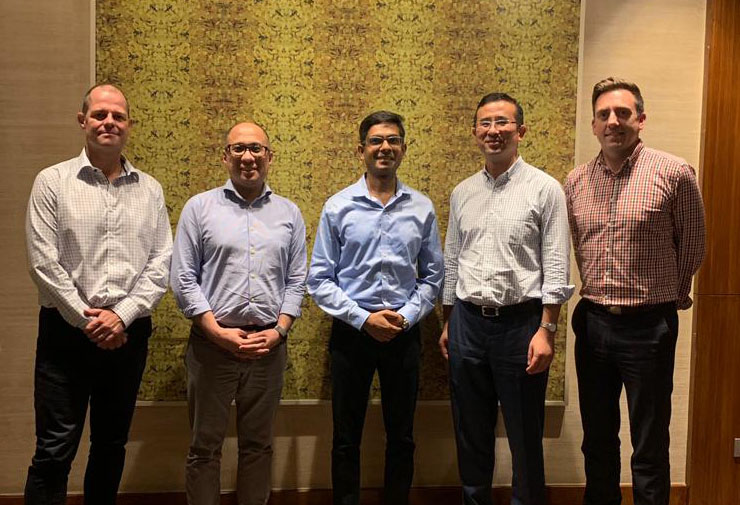 Global materials science and manufacturing company, Avery Dennison Corporation (NYSE: AVY) announces the extension of its liner recycling program to include polyethylene terephthalate (PET) label liners through its collaboration with EcoBlue Limited, a Thailand-based company that specialises in recycling PET label liner to create recycled PET (rPET) materials for use in other polyester applications.
"The Avery Dennison PET liner recycling program is a much-needed solution to the issue of liner  waste," said Johnny Gao, Senior Director and General Manager, Label and Graphic Materials, Avery Dennison ASEAN. "Our goal is to help customers reduce waste in  safe, sustainable, and ethical manner. In collaboration with EcoBlue, converters and brand owners have an easy way to collect PET liner waste and transform it into various recycled PET products."
"Labels, a critical aspect of packaging, generate liner waste during the process of application. With the launch of our CircuLiner program, our endeavour has been to bring the PET Liner into the circular economy.  The goal of our CircuLiner program is to give a second life to PET liner waste that would otherwise wind up in a landfill or an incinerator. We are excited to partner with a sustainability-minded company like Avery Dennison to reach converters and brands that are interested in circular use for their packaging materials,"  said Pranay Jain, Managing Director, EcoBlue Limited.
This Avery Dennison PET liner recycling program, powered by EcoBue, will begin in Thailand with an aim to expand across the South Asia Pacific region in the future. "This program is a natural extension of our pioneering efforts to deliver label materials that can elevate brands, improve productivity, and help products become more sustainable," said Marcel Cote, Strategic Marketing Director, Avery Dennison, South Asia Pacific and Sub-Saharan Africa.