The Global Release Liner Industry Conference and Exhibition took place in Charlotte, NC, USA on 1- 3 May 2019. The theme of the conference was "Collaborating Across The Value Chain".  EcoBlue's Managing Director, Mr. Pranay Jain, spoke on the topic "Moving Towards Sustainable PET Liners" and participated in a panel discussion regarding Sustainability in the Liner industry.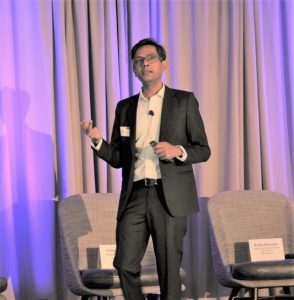 Labels form an intergral part of packaging. However, from a sustainability perspective they not only hinder the recycling process of containers but also generate more waste during the process of production in their supply chain than the final end-product. At this point of time, almost all the filmic liner waste is diverted to landfill. In order to make the label sustainable, it is important to give the liner a proper end-of-life solution by recycling. EcoBlue would like to bring together the Label supply chain to ensure that the Liner waste is collected and recycled in a responsible manner.  EcoBlue's CircuLiner Recycling Program offers such a solution for recycling the PET Liner waste and thereby promoting circular economy. As an industry, we also need to push for incorporating recycled content in the PET Liners which has been successfully proven now.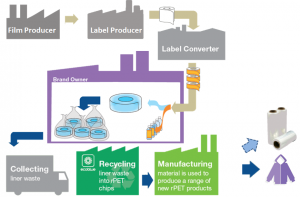 EcoBlue's CircuLiner Program: Promoting a Circular Economy
A number of interactive expert panel discussions also took place throughout the conference. Mr. Pranay Jain participated in the panel discussion:  The Good, The Bad and The Opportunity. The central essence of this discussion was the importance of bringing together all stakeholders involved in the Label supply chain – Film producers, Label Stock companies, Label Producers, Brand Owners and Recyclers to be committed to ensure that the Liner Waste is collected and recycled in a responsible manner.